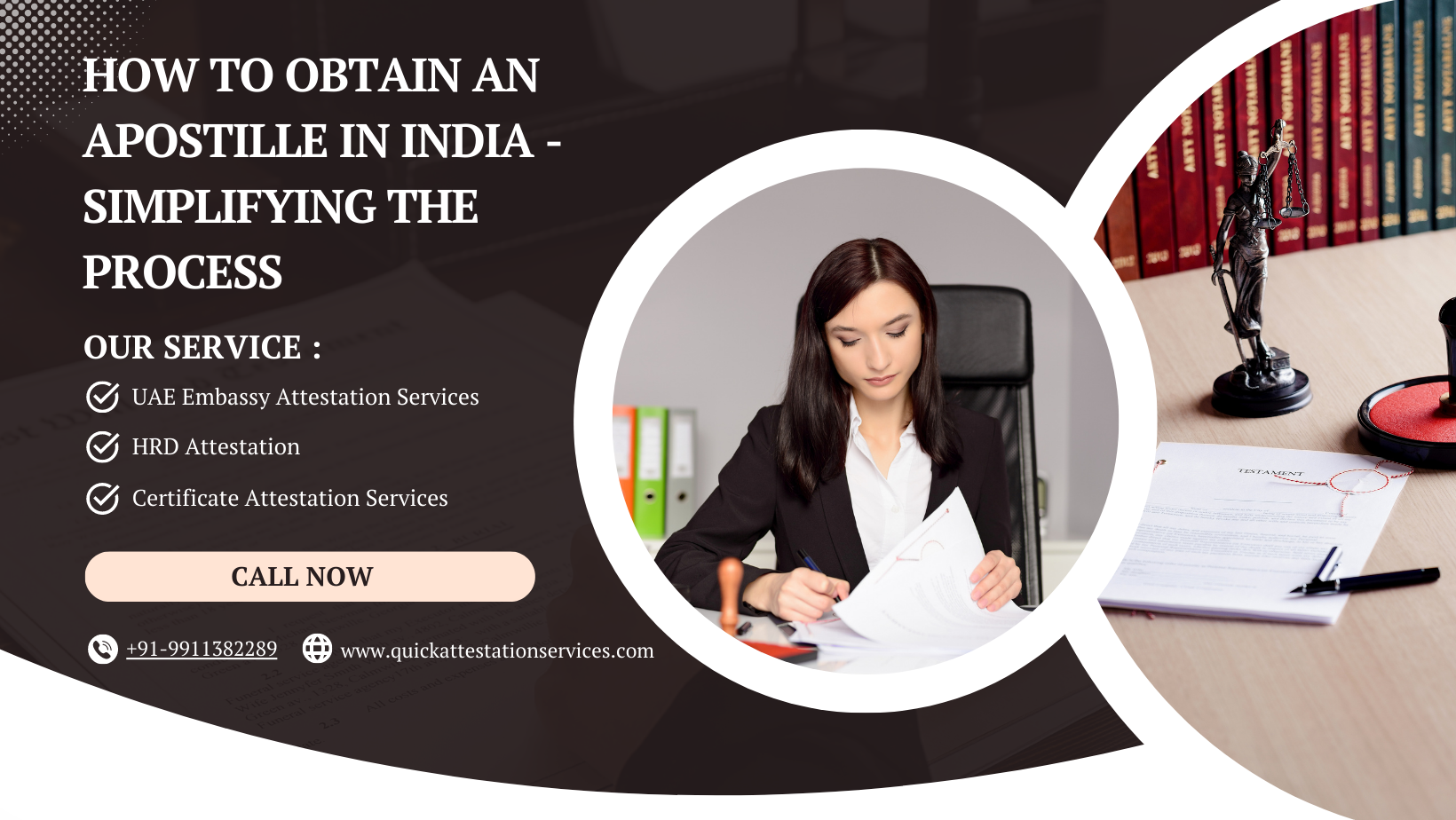 Introduction
If you're planning to travel, study, or work abroad, you may come across the term "Apostille." This relatively unknown yet essential process is crucial for verifying the authenticity of documents when you are dealing with foreign countries. In this blog post, we will guide you through the process of getting an Apostille in India, making your international endeavors hassle-free and successful. Let's dive in and explore the world of Apostille in India!
Understanding Apostille
An Apostille is a certification that authenticates the origin of public documents, ensuring their validity across countries that are a part of the Hague Convention of 1961. It is a simplified and standardized process that simplifies the complexities of document verification and eliminates the need for consular legalization. Essentially, an Apostille certifies that the documents issued in one country are considered valid in another participating country.
Which Documents Require Apostille?
Apostille is typically required for public documents, including but not limited to:
Educational Certificates (Degrees, Diplomas, Transcripts)
Birth, Marriage, and Death Certificates
Power of Attorney documents
Affidavits and Declarations
Commercial Documents (e.g., Certificates of Incorporation)
Court-related documents (e.g., judgments, orders, etc.)
The Apostille Process in India
Obtaining an Apostille in India involves the following steps:
Step 1: Identify the Competent Authority The first step is to determine the competent authority responsible for issuing Apostilles in India. In India, the Ministry of External Affairs (MEA) is the designated authority for Apostille.
Step 2: Document Attestation Before getting an Apostille, your document must be attested by the appropriate authority, which could be different for each document type. For instance:
Educational documents: The document should be attested by the Education Department or the University Grant Commission (UGC).
Personal documents: These need to be attested by the Home Department of the respective state or the General Administration Department (GAD).
Step 3: Submitting the Documents Once your documents are appropriately attested, you can submit them to the MEA or their authorized outsourcing agency. You may need to fill out an application form and pay the required fee.
Step 4: Apostille Issuance Upon verification of your documents, the MEA will affix the Apostille sticker to each document. The sticker contains essential details like the country of issue, date of Apostille, and a unique reference number.
Step 5: Receiving the Apostilled Documents After the Apostille process is complete, you can collect your documents either in person or through a courier service, as per your preference.
Conclusion
Getting an Apostille in India is crucial for ensuring the legality and authenticity of your documents in foreign countries. By following the steps outlined above, you can successfully obtain an Apostille, making your international endeavors smoother and more efficient. Remember that each document type might have specific requirements, so it's essential to research and comply with the relevant guidelines. Now that you're familiar with the process, you can confidently embark on your journey with properly authenticated documents, making your dreams of studying, working, or living abroad a reality!